Hey! So, you know how all the Cullens like to drive fast?
some of Bella's quotes kind of emphasize that.
"Holy crow!" I shouted. "Slow Down!" Twilight, page 181
"very funny." I fumed. "Charlie's a cop, remember? I was raised to abide traffic laws. Besides, if you turn us into a Volvo pretzel around a tree-trunk, you can probably just walk away." Twilight, page 182
"He drives like a maniac. It was terrifying." Twilight, page 202
Bella's car:
Edward's car:
It's a Volvo360R
Rosalie's BMW M3:
Carlisle's Mercedes 355 AMG:
Emmet's Jeep Wrangler:
Jacob isn't a Cullen, obviously, but his car is still sweeet. Its a Volkswagon Rabbit.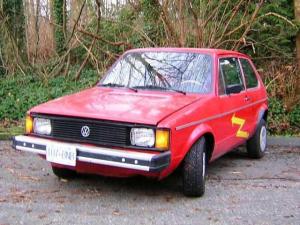 This is the Porsche Alice recieves from Edward. I LOVE this car!!!
these are Bella, and Jacob's motorcycles.
Jacob:
Bella: 
this is Bella's Before Car in Breaking Dawn. It protests her while she's still a vulnerable human.
this is Bella's after car:
and so, that conclude the Cullen and non Cullen cars. 🙂 hope ya like this